Have you ever thought about how choosing a math tutoring program for your child is kind of like choosing a car?
You don't ask the dealer to show you the most expensive or cheapest car. You check out all the features to make sure it's a great value.
You want a car that's safe and dependable. Something that will last and grow with your family.
And, there's a chance you want one with cool features that make it exciting. Maybe a sunroof, a DVD player for the kids, and a back-up camera?
At the end of the day, you want a car that's reliable, trustworthy, a good fit for your family, and the very best!
Math tutoring is the same.
You want a program that will deliver maximum value. You want a tutor and curriculum that you can trust. You want to see incredible and consistent learning improvements.
The Five Things You Definitely Want from a Math Tutoring Program
When you think about math tutoring programs for your child, there are 5 things in particular that you hope it will definitely have:
As you can imagine, if a program can deliver all of these things, it will make it extremely valuable – without any contest!
But unfortunately, there are not many learning programs on the market that can check-off all of these five boxes.
What do all of these awesome features look like in a math tutoring program? Let's take a look and see how Thinkster Math stacks up compared to Kumon®, Mathnasium®, Sylvan®, Huntington®, and others.
1.

Daily support

and monitoring from a private and dedicated tutor
With many math tutoring programs, your child goes to a learning center or receives support once or twice a week. Some programs, like Kumon Math, then give assignments to complete at home.
But what happens if your child is stuck or confused when completing their work? Are you comfortable jumping in to explain the topics and strategies? Do you have time to help your child when they need the assistance?
Is your child willing to learn from you or are they stubborn in taking your help and tell you that the way you're teaching them is 'wrong'?
What if your child is completing an assignment and not using the required strategies correctly? Will they complete endless assignments or school homework without realizing they need tutor intervention to correct their methods?
Wouldn't it be nice to have your tutoring program offer this type of intervention on a daily basis? After all, this would ensure your child receives consistent learning and support when needed.
Math tutoring programs at learning centers such as Kumon, Mathnasium, and Sylvan simply cannot provide this daily support. By offering tutoring sessions at their center once or twice a week, these programs are not structured to allow for daily monitoring from a math tutor.
Thinkster Math offers a dedicated coach that intervenes daily 
With Thinkster, your child is matched to a dedicated elite coach. This coach monitors and grades all assignments and provides feedback on a daily basis.
That's right – daily!
Our coaches are certified math teachers. So why the term 'coach'? Because our math tutors are coaches.
If your child is a star athlete, you hire a private coach to give them the best training possible. A coach observes everything in order to help your child become the best they can be and will work with them to improve their skills – every day!
This is exactly what Thinkster coaches do too.
Our coaches give daily support in order to give your child consistent learning improvements. During their private tutoring sessions, the coach uses many modeling and scaffolding techniques in order to help your child develop their math skills.
Because the coach is monitoring everything that your child does daily, they are able to provide feedback and make adjustments to assignments quickly. If your child is struggling or needs an update to the learning plan, their coach will intervene, make changes, or provide tips and feedback to steer your child in the right direction.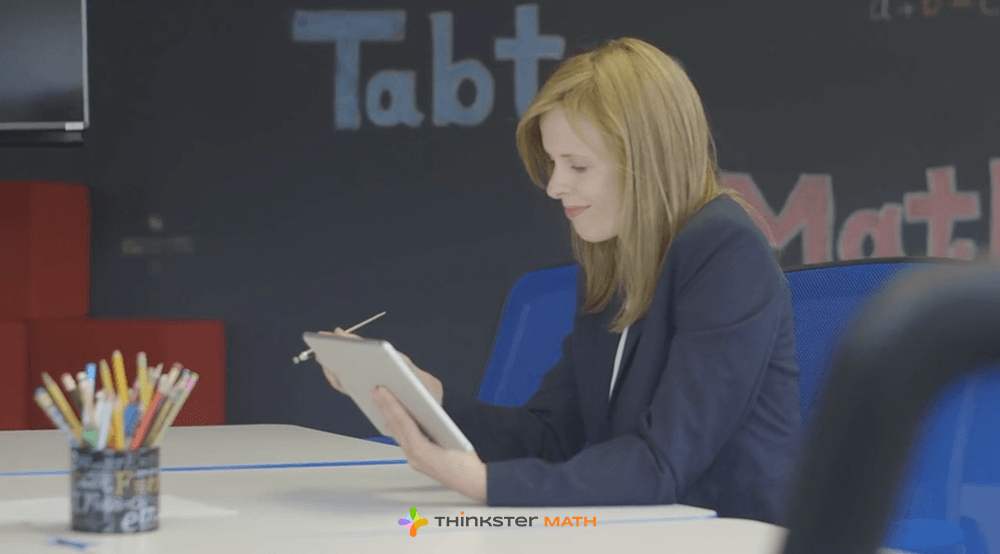 When it comes to the monitoring and grading of work, the coaches are doing much more than checking if an answer is correct or incorrect.
When your child works on their math assignments, they write on the screen to show their steps. The coach uses patent-pending Active Replay Technology (ART) to playback and observe the steps your child has taken to solve a math problem.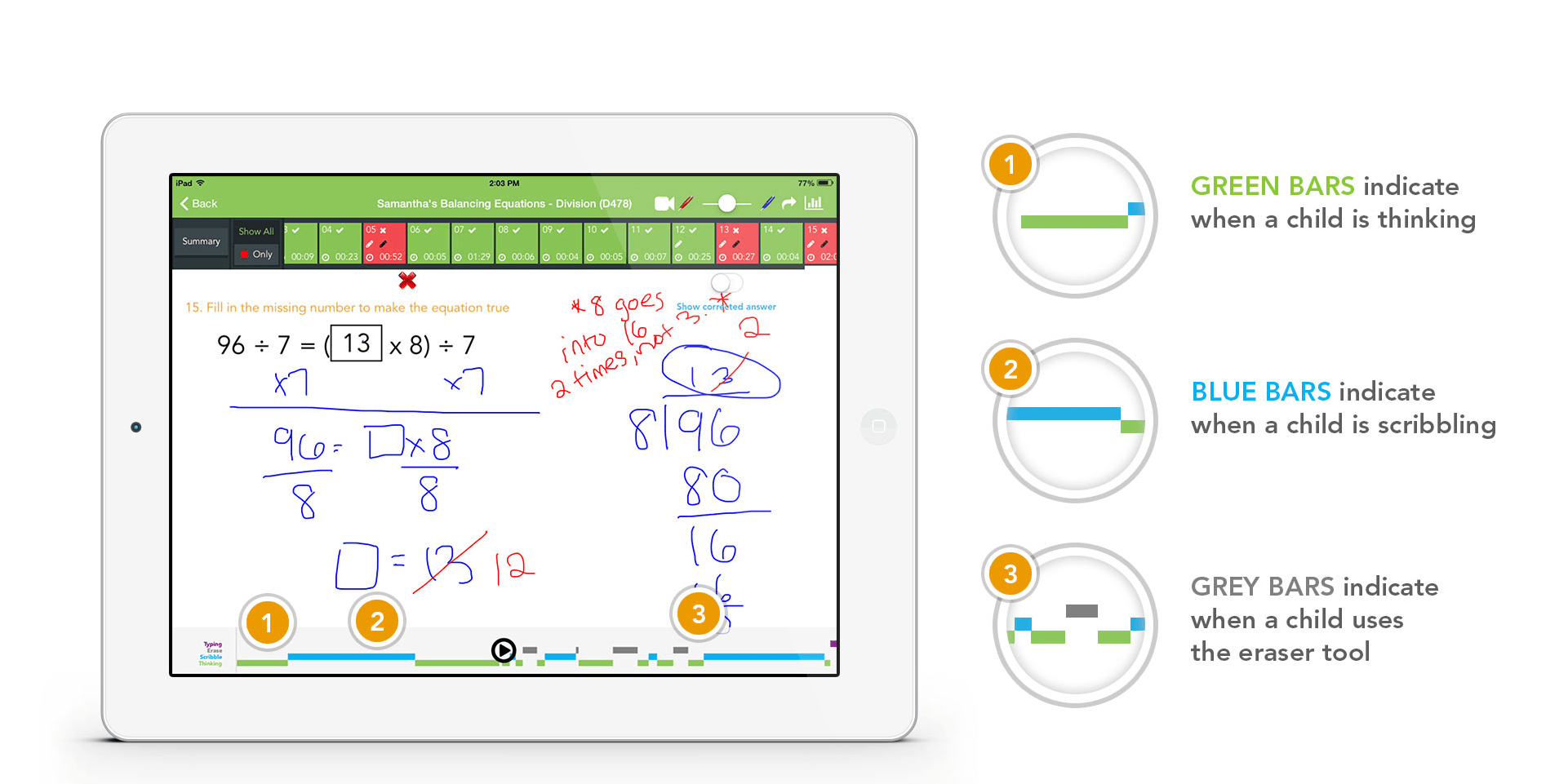 They can see when your child is writing, erasing, or pausing to think. This means that they are actually able to observe your child's learning behavior – almost like watching them in real time by looking over their shoulder – when they are solving a math problem.
Coaches use ART to understand not only where your child struggled when solving a problem, but why they struggled. This is not much different than how a tutor will be able to observe your child in real time if they were sitting next to your child and watch them solve their math problems.  It is much more effective and efficient as well because of all the tracking and analysis that Thinkster is able to offer our coaches.
Your child also has access to video tutorials when completing their assignments. This way they will never feel stuck or confused when solving problems. The video tutorials provide multiple recommended strategies for solving example problems and are embedded into all practice assignments.  
One-on-one coaching sessions provide an opportunity for the coach to connect with your child to review challenging questions and concepts. If there are comments and feedback on the assignments that your child struggles to understand, the private tutoring session is a great opportunity for additional teaching.
Support from a tutor is important, but often the amount and frequency of support you get for your child ties into number two on our list:
2. Affordably priced so that it doesn't blow a hole in your wallet 
There are many different tutoring options available, and the price of the various tutoring programs varies depending on the level of support your child receives.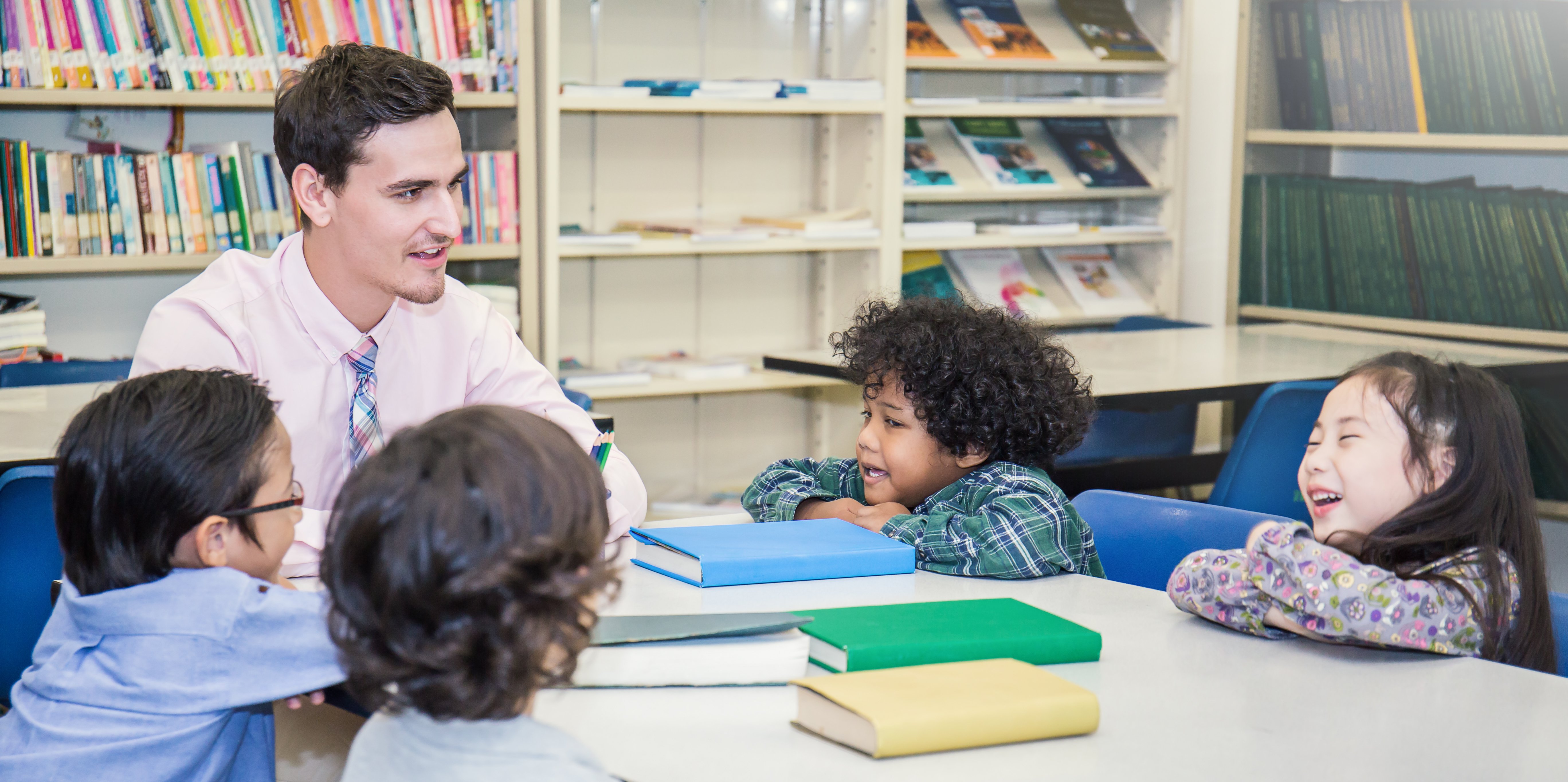 When it comes to moderate to high-touch programs like Mathnasium, Sylvan, or Huntington, expect to pay $300-$600 a month, depending on the number of tutoring sessions your child has each month. These companies offer tutoring services only when your child is at the center, but do not provide any additional monitoring or support during the days when your child is at home.
In contrast, Kumon charges an average of $130 a month, though it does not offer one-to-one tutoring. Instead, while at the Kumon center, students are required to work independently and can ask for help if needed by raising their hand. Instructors will then provide some assistance if your child asks for it. Kids visit their Kumon centers once or twice a week. There are no tutors watching or actively helping your child while they are at the Kumon center.
Now, imagine how much more the cost would be if your child was actually getting support and monitoring from a certified-teacher on a daily basis!  
You can check out our simple math tutoring comparison calculator to see the comparison between Thinkster and Kumon for yourself!
Thinkster Math gives high-touch tutoring support without draining your bank account
With Thinkster, there are numerous options available in order for you to get the amount of tutor support your child needs. Tutoring subscription plans start at just $100 a month.
That's right – $100 a month!
With the Gold plan, a certified teacher is monitoring and providing feedback on your child's work on a daily basis and will have two 30-minute whiteboard tutoring sessions.
They monitor and provide corrections on the assignments on a daily basis, then come to sessions ready to coach through concepts and problems that your child struggled with.
The coach will use modeling and scaffolding techniques to probe your child's thinking as well as help your child learn from their mistakes. Depending on what you would like to do in the tutoring session, the coach can introduce upcoming worksheet topics, review school homework questions, or use the tutoring time for helping with school and state test prep.  
Daily support from a tutor and cost of the tutoring program are important, and so is the third thing on our list:
3. Flexibility when scheduling math tutoring sessions and the ability to access learning material at any time, every day
Math centers have set times for tutoring sessions – likely a few hours after school or perhaps over the weekend. If your child needs assistance outside of these hours, then they're out of luck.
That's not to mention the drop-offs and pickups you have to do too. Plus, not every town has a Mathnasium, Kumon, or Sylvan center. Some parents may have to drive thirty to sixty minutes each direction to get to the nearest tutoring center!
And what if your child has a school test or is stuck on homework? Does your child get on-demand help?
Is there a tutoring center near me? Thinkster Math provides convenient learning support at any time – from the comfort of your home!
Stop searching the internet for 'math tutors near me'. Your child is able to log on any time to complete their digital assignments. The coach will then review and grade it by the next day!
This daily monitoring, grading, and feedback on math worksheets allow the coach to adjust your child's learning plan on a frequent basis.  This ensures that your child is meeting their learning goals.
When scheduling the one-on-one tutoring sessions, our Thinkster Math coaches are available afternoons, evenings, or over the weekends. Every student is matched with a coach, who will work you to make sure that your child has a recurring schedule and a tutoring time that works best for you and your family.
And if your child has homework questions or an upcoming test, you can always purchase extra on-demand tutoring sessions with the coach.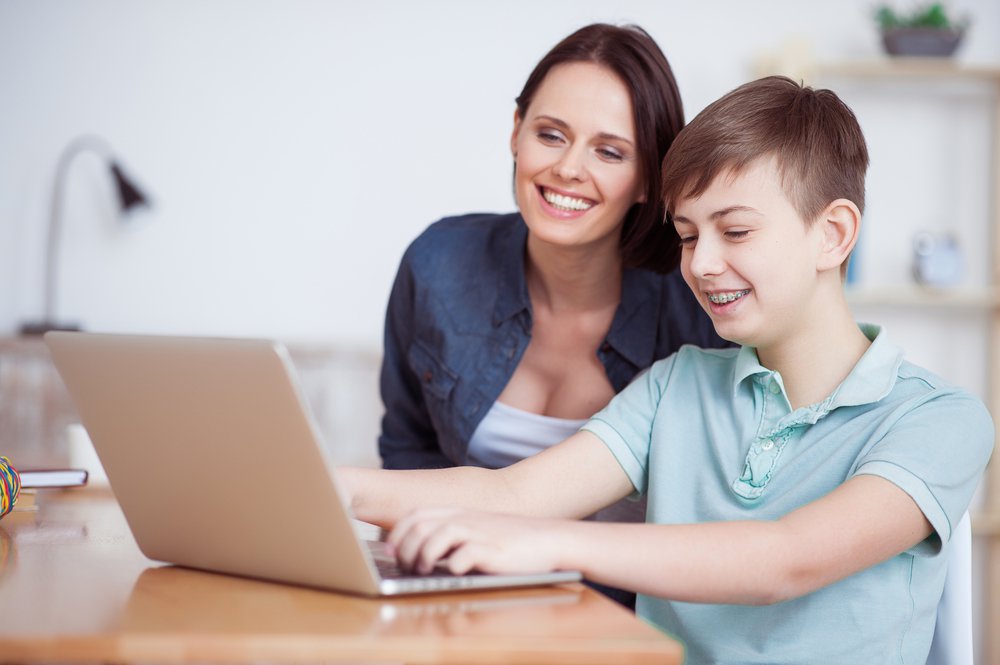 Also – there's no denying that the ability to complete the program from home is a bonus as well!
There's no need to drive anywhere and you won't have to wait at a center for your child to receive elite math tutoring support.
Daily tutor support, cost, and convenience are all extremely important factors, and so is number four on our list:
4.

 

A world-class curriculum and technology-enabled platform that motivates your child and helps develop thinking skills
When looking for a math tutoring program, you will want to make sure that the curriculum and learning philosophy is consistent and relevant to today's reality. A program that does not allow a student to grow and evolve their thinking skills and problem solving abilities and only focuses on helping solve homework problems is too limiting and constricting for students.
Singapore Math is favored for its ability to teach math in greater detail to students using methods that make learning math easier. Common Core State Standards are also foundationally built using the Singapore Math method and designed to shift students to become stronger conceptual thinkers. When students are taught critical thinking skills, there is strong evidence that shows that students demonstrate an increase in overall learning.  When students improve their thinking skills, they will be able to understand why and how a problem can be solved much better than just memorizing the techniques or procedures to solve a problem.
Kumon Math was developed in 1958 and the structure and curriculum have not changed much since paper worksheets and packets were first distributed.
Kumon focuses typically on computational and rote methods for solving problems in addition, subtraction, multiplication, division, decimals, fractions.  They generally do not emphasize the importance of or encourage the development of proficiency in logical reasoning or word problems. They also do not include topics such as measurement & data, probability, and geometry – which are core skills needed to develop a strong foundational understanding of Math.
At Thinkster, we hear from numerous parents, when they join Thinkster, that their kids had become bored with certain styles of learning when they were with other tutoring programs. This is one of the main reasons parents look into other math tutoring program options.
One parent, Steven G., says, "our child had become increasingly frustrated by the rote method employed by Kumon to build confidence."
Many parents shared their experiences with rote learning methods and how their children had become bored or frustrated with it.
Debbie P., one of our Thinkster Math coaches, also shared her concerns regarding the limitations she faced with the Kumon method and curriculum:
"I found it terribly constricting that I was not able to help the students at their grade level school work. It was 'drill and kill' with the regurgitation of mental calculation and hoping that it would transcend to application skills."
Once kids start becoming frustrated, it's generally a downward spiral. They tend to lose their motivation and may ultimately lose their love for math along the way as well.
This is why it is so important to find a math tutoring program with a curriculum that keeps your child engaged and excited to learn.
Thinkster Math has a world-class curriculum that helps boost critical thinking skills
There are three reasons why your child will be motivated to learn with Thinkster:
1) The digital learning approach is exciting. Instant scoring, feedback sounds, and the ability to scribble on the screen help keep kids engaged when doing their math worksheets.
2) At any time, your child has access to worksheets from a few different topics and playlists from their learning plan.  This gives them a sense of choice, variety, and reduces boredom that may come from repeatedly working on multiple worksheets that focus on only one topic.
3) In addition to the inclusion of fact fluency and computational problems, the Thinkster curriculum is full of logical reasoning and critical thinking problems, which are aligned to Common Core and other state standards.  
The different strategies provided to students to help solve math problems are also based on Singapore math methods, which is known to significantly improve learning outcomes in the shortest amount of time.  
This is, in part, because Singapore math emphasizes the development of conceptual thinking in students. It is well known that developing logical reasoning and critical thinking skills is crucial and will improve both math and thinking skills.
So, what else does Thinkster Math do to help improve conceptual thinking skills?
We include many real-world examples into our curriculum to make sure kids can relate to the questions.
An example of a word problem within the 3rd grade curriculum is:
"Rose wants to buy two dresses at a store. The black one is $157 and the red one is $91 less than the black dress. How much total money will she spend on the two dresses?"
This word problem, in particular, ensures your child is working carefully and critically, and does not quickly jump to add $157 and $91.
Because the word problem includes a relatable scenario, your child will see the relevancy of math through real-life problems.
5. Reporting that is transparent, demonstrates auditable learning improvements, and can be accessed every single day
And now, the last thing on our list:
When paying for a program, you want to be able to measure and see learning improvements.
It's proof that your child is working hard and is actually making progress.
And when it comes to seeing learning improvements, you want to be able to have detailed data and dynamic reports at your fingertips.
A monthly or annual paper report won't give you much information.
When you think about it, there is a reason why almost every car owner uses a GPS system instead of a map or printed directions.
A GPS tells you more than just your projected path or which roads you turn left or right onto. It lets you know your driving speed, your expected time of arrival at your destination, information on any upcoming traffic jams or accidents so you can find alternative routes, and so much more.  And if you make a wrong turn, the GPS will update and provide instant adjustments to your traveling route to help you get to your destination.
If you can have a system that updates and shares data about your traveling journey, why can't you have a similar system that can help with your child's learning journey?
Or, better yet, can you have a system that provides information on all progress and data available right in your pocket so that you can check your child's learning growth at any time?
Unfortunately, this sort of data and insight is not available with many math tutoring programs because they are not tracking your child's improvements on a daily basis or their performance at the topic and concept level. If a program is not measuring these in a methodical way, how can they report it to you?
Thinkster Math provides reports and data that show incredible and consistent learning improvements  
Thinkster gives you constant access to your child's progress and shares detailed reporting and progress updates with you through many channels.
Our curriculum is organized at the topic and concept level, which allows us to show specific and auditable improvements in your child's learning plan.
This can be easily and visually tracked with your child's Dynamic Progress Matrix. This matrix is always available for you to view, and you can see your child's improvements on each topic and concept over a period of days, weeks, and months.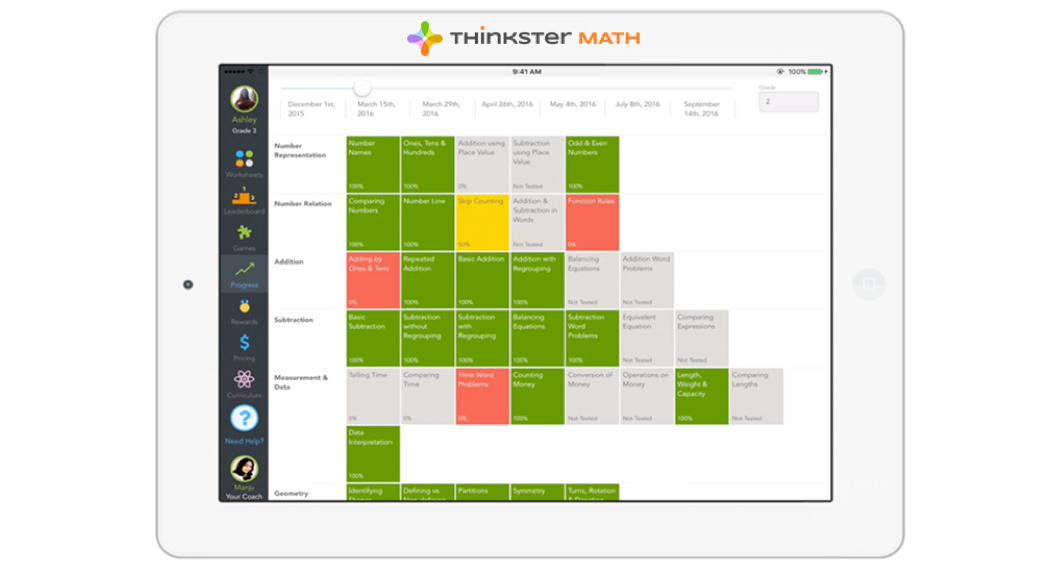 After every test, the Dynamic Progress Matrix for your child is updated. This matrix is always available for you to view, and learning improvements are easy to follow.
The Parent Insights App allows you to check data, such as accuracy and time-taken, and feedback from your dedicated coach – at any time, and from anywhere. Not only are you able to track improvements, but can also see the specific math problems where your child made a mistake and received written feedback from the tutor. This allows you to be always in the know about the progress your child makes with the Thinkster Math tutoring program.
So why Thinkster Math?
Thinkster Math combines the support of a dedicated tutor with technology to smartly and efficiently tailor and deliver your child's learning experience on a daily basis.
With thousands of students in over 30 countries around the world, we've earned the praise and attention of Apple, The New York Times, Forbes, Scholastic, NBC, FOX, and many other media sources.
We have also received the National Parenting Seal of Approval and have high ratings and glowing testimonials from parents.
Try our demo or register for a 7-day free trial to see how we use technology to deliver a valuable learning experience with consistent and measurable learning improvements. Your child can become a Thinkster at any time! Join throughout the school year or if looking to incorporate a summer math program into your child's routine.
Note:  
Sylvan Learning® is a registered trademark of Sylvan Learning, LLC. Thinkster Math is in no way affiliated to the same.
Huntington Learning Center®is a registered trademark of Huntington Mark, LLC. Thinkster Math is no way affiliated to the same. 
Kumon®  is a registered trademark of Kumon North America, Inc. Thinkster Math is in no way affiliated to the same.
Mathnasium®  is a registered trademark of Mathnasium LLC. Thinkster Math is in no way affiliated to the same.