Have you been on the hunt for ways that you can utilize your math teaching degree to make some extra money? As a math tutor or teacher, there are many options available!
Maybe you're thinking about working at a math learning center like Kumon, Mathnasium, or Huntington. 
Or, you could become an in-person or online math tutor where you work directly with students. 
So… which one is the best option for you? 
Well, that really comes down to your goals! 
You need to get down to why you want to become a math tutor. 
Here are three goal-driven questions you can ask yourself to help pick the best option. Depending on your answers, you might be very interested in working for Thinkster Math – an alternative to a math learning center like Kumon.
1. What's going to make me the most money as a math tutor? 

 
Financial motivation may have kick-started your job search. 
There's no shame in that! 
After all, you want to use your expertise as a math teacher to make more money.
As you look around at the different options, then you should consider what's going to lead to more money in your bank account! 
If you're thinking of working at a math learning center, the pay is hourly and it's……. okay. 
Glassdoor reports show that Kumon instructors make an average of $9/hour. Mathnasium instructors make an average of $12/hour. Like any job, the pay depends on your qualifications and how long you work for the center. 
Factor in some potential bonuses and you might make $15,000 – $20,000 a year.
It's a nice number, but wouldn't you want to earn more if you can?! 
As a Thinkster Math tutor, you can earn a substantial amount of money depending on your class size! It's so easy to acquire new students and your class size can grow quickly! 
Our tutors are able to earn $2000 – $4000 a month! This means that you can earn $25,000 – $35,000 a year! 
And another great thing – you don't have to fight to acquire students! Some online tutoring services, like Wyzant, are based on star-ratings. You compete with other tutors based on the ratings and your availability.
With Thinkster, our tutors feel part of a community. It's never a competition! Instead, you are able to go to other expert and elite tutors for guidance and support. If you have any questions, you are always encouraged to ask! 
You can read more about why our online math tutoring program can bring you more money and high satisfaction.
2. What will work best for my schedule?
Open up your planner and take a look at your schedule.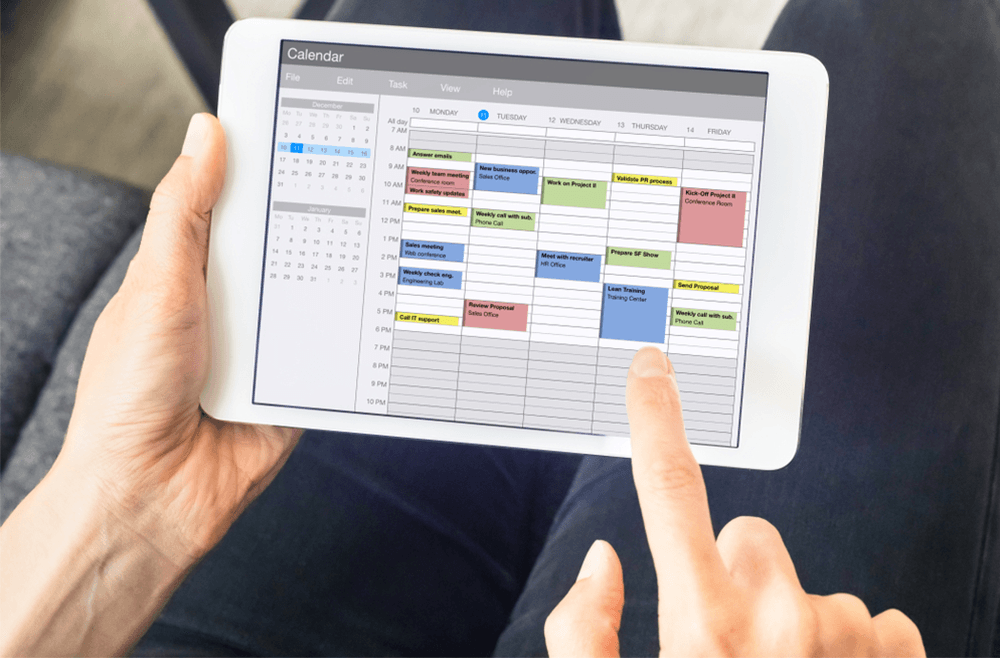 Do you want to pick and choose specific days or times to tutor students? 
What about your family's schedule? Do you need to consider that too when adding a new math tutoring gig into the mix? 
If you need some flexibility with your schedule, consider that very carefully as you look at math tutoring or learning center positions.
Math learning centers are open specific days and hours during the week or weekend. Many positions are afternoon hours for (at least) four-hour blocks of time. Depending on the size of the staff, you might have some choice when it comes to the days you wish to work. 
Still, you're probably going to work those 3 pm – 7 pm shifts. 
Plus, you need to factor in the time it takes to travel to the center too. 
Is there a math learning center in your town? Or is the nearest one 30 – 45 minutes away? 
Think of it this way – if you have drive 30 minutes to a learning center and 30 minutes back home, that's one hour where you're not getting paid. 
That's one hour of time that you could have been tutoring and making money! 
Instead of trying to make your schedule work for a math learning center, like Kumon, you can make your own schedule with online math tutoring!
As a Thinkster Math tutor, you set the days and times that you wish to work with students! 
And you get to work from home! Talk about convenience x 10! 
This is one of the things that really drew math tutor Kate Peterson to Thinkster —  
"Thinkster Math has fit into my family's life perfectly. It's given me a space to connect with students of various ages all over the country in the one-on-one environment that I was looking for." 
3. Why do I want to be a math tutor?
For this question, step back from the fact that you want to make some extra money. 
Instead, think of it as:
Why do I like to teach? 
Why do I enjoy working with kids? 
Is it because you enjoy those aha! moments when students finally understand a concept? Is it because you love being able to help students improve their math skills? 
The thing is…  not all math learning centers typically give you the chance to work hands-on with students every day! 
Take Kumon for example. If you like working with kids and teaching them directly, this isn't quite in line with their learning method. 
On Kumon's website, they state: "With the Kumon Method students learn by doing the worksheets independently without being taught." 
If there's some ambiguity as to what the job entails, here are some quotes from former or current employees when asked, "What is it like to be a tutor for Kumon?"
Kiryuin Bane: "Most of the time and most of the employees spend their time posting work, which is horribly boring (especially when kids don't grade and correct their homework, which means we have to), and only a few get to directly grade the kid's classwork and even less get to actually interact with the kids" 
Brenna Harwell: "One thing to note is that the centers don't spend a lot of time actually tutoring the kids. Instead, they have packets of worksheets that the kids have to complete, and they have plenty of variations of the same problems to keep them busy. In turn, their staff has to quickly correct and grade these worksheets and sometimes offer guidance on what could have been better. Even so, I'd still say that more than 70% of any shift I took was purely grading papers while sitting across the table from kids that I was "tutoring"." 
Is this what you have in mind for your next math tutoring gig? 
If you enjoy working directly with kids to help them understand math concepts and strategies, then Thinkster Math is a great job alternative!
Your Thinkster students have interactive tutoring sessions with you in our Gold and Platinum plans. This means that you get to connect with students for private, online coaching sessions! 
It's just you and your student! 
You get to work hands-on with them through strategies and questions that they are having trouble with.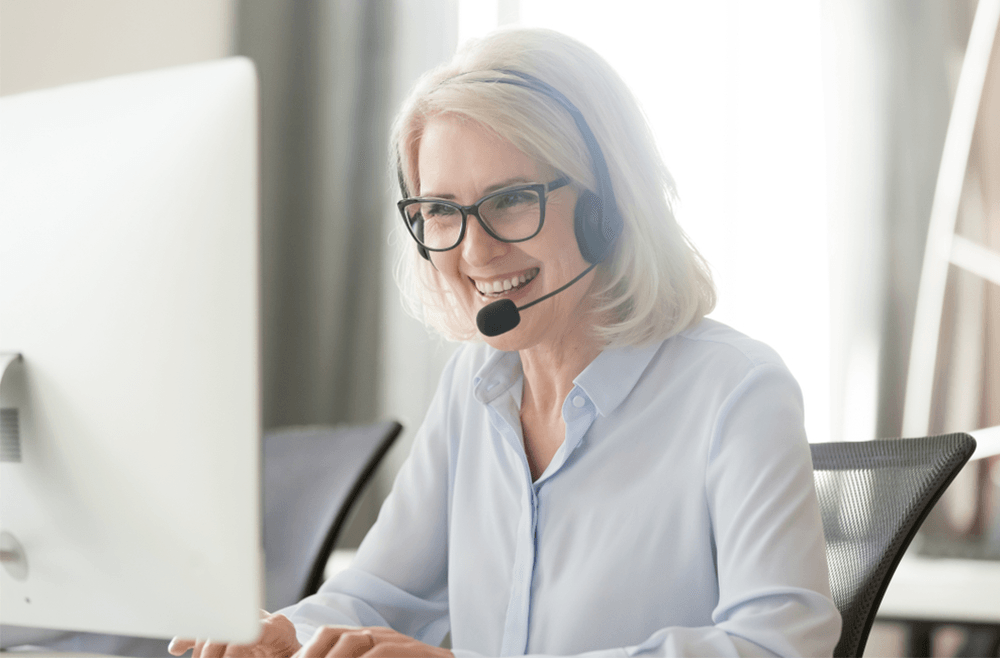 You also develop a rapport with your students because you get to work one-on-one with them. 
For Thinkster Math tutor Kate,  this is one of the things that makes the job so great:
"My students' successes and the bonds I create with their family are my two utmost priorities. By working with students, often on a weekly basis, I feel like I really get to know the students.  I'm happy when they are happy, and I'm concerned when they are concerned. I feel vested in their lives and want my students to feel confident in their abilities. Being able to work one-on-one with them to see their personal and academic growth is what makes my job so great!" 
Conclusion
As you continue to look into math tutoring positions, remember that online math tutoring is a great option — especially as a Thinkster Math tutor! 
You can make a substantial amount of money. $25,000 – $35,000 a year as a Thinkster tutor? Yes, please! 

Your schedule is

yours

! Set your days and hours for tutoring as you wish.

You get to actually

teach

and work interactively with students. You are part of your students' successes and celebrate with them as they accomplish their learning goals! 
In addition to these three things, there are other awesome reasons math tutors love working with Thinkster! 
Read more about our world-class curriculum that's available to your students. You can also learn how data and AI-driven insights help you customize learning plans and accelerate student performance improvements. 
Also… if you're considering opening a Kumon Math franchise, maybe take five minutes and read why you might want to pause that idea!