When is the last time you heard someone say, "I want to open a video rental store?"
Probably not in the last ten years.
While there may be a feeling of nostalgia for customers visiting a video rental store, the business owner will likely struggle to earn consistent revenue or even make a profit.
With the rise of Netflix, Hulu, Amazon Prime, and more, video rental stores, like Blockbuster, were unable to compete with these services. In fact, Netflix killed Blockbuster because customers wanted the convenience of on-demand viewing from the comfort of their home.  

The same thing can happen to math learning centers, which is why opening a Kumon®  franchise in 2019 doesn't make much sense.

Here are five things to think about if you're considering opening a Kumon Franchise or becoming a franchise owner.
1. Times are changing – and so are business models!
Times are changing, and brick and mortar shops are evolving too. Unfortunately, many are unable to keep up with online businesses because they have something missing: convenience.
This is one of the reasons that Amazon Prime has become a massively successful online company and preferred shopping method for 100 Million consumers. Searching for, buying, and receiving products is quick and easy. And the fact that items are delivered to your doorstep within two days is a massive bonus!
Many brick and mortar shop owners have taken note from Amazon and now offer their products in an online marketplace. In order to keep their businesses successful and meeting the demands of clients, they understand the convenience that offering digital products provide.
As you consider opening Kumon franchises, you should think about this too. Many businesses are turning toward the digital markets, and considering a digital platform to offer tutoring may be a more successful business model for you.
2. But won't parents be reluctant to join a digital program?
No – parents love it!
Parents are busy, and with multiple kids in various after-school programs, keeping to a rigid schedule may be a challenge.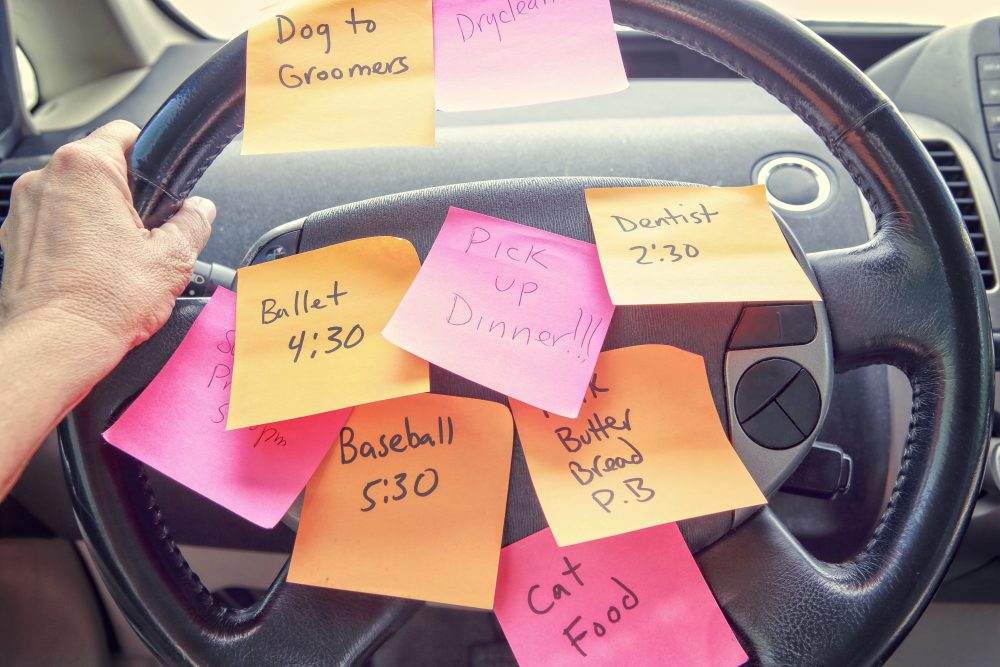 Parents may also find center hours to be too inflexible for their schedule.
And what about kids that need timely math help?
Imagine you're at a large city airport and can't figure out where your gate is. Plane boarding closes in ten minutes, which makes you even more anxious as you rush around the airport. You finally manage to find an employee and ask them for help. They reply, "Sorry, I'm off the clock. I can help you tomorrow or you can find someone else to help you."
Chances are you're going to feel beyond frustrated.
This is one of the limitations your students may face if you become a Kumon franchise owner. Your students only come to the learning center once or twice a week, and many need more timely and frequent support from an instructor.
If you become an online math tutor with Thinkster Math, your students receive daily responses on their digital math worksheets. They also have constant access to video tutorials to help them work through challenging math concepts.
Students have online whiteboard tutoring sessions, making it easy for them to connect from home. Parents also have the option to purchase on-demand tutoring sessions if their child needs some extra support on school homework or for test prep.
3. Think of how the cost will affect your wallet!
Opening and managing a Kumon franchise is an expensive business!
It's not just the cost of the lease, but also the Kumon investment fee, franchise fee, learning center materials, furniture, payroll for staff, cleaning services, electrical bills, internet bills, insurance, marketing expenses, and so much more
You should expect to pay $70,000 – $150,000 as a franchisor to get a Kumon learning center up and running.
And then there are those recurring monthly bills too!
In order to start making a profit after your big financial investment, you need to acquire and keep a certain number of students enrolled. Failure to keep student enrollment high means you may need to redouble your local marketing efforts – and that is costly too!

If you look into providing services using a digital learning platform, such as Thinkster Math, you do not have any of these costs! Instead, your focus is completely on providing a tailored, highly effective, and engaging learning experience for each and every student.
Plus, you'll get full access to our world-class curriculum! There's no need to hunt for resources and math problems for your Thinkster kids. Instead, our CCSS-aligned curriculum and worksheets cover a variety of different skills. We include computational, analytical, and critical thinking skills to help your students reach success and progress across different topics and concepts.
4. You'll love the convenience of digital math tutoring
To be a highly effective tutor, you want to be able to provide help when your students need it most. Learning centers, like Kumon, have fixed hours and set schedules. You only get to see the student once or twice a week, and won't have the flexibility to change your own schedule if needed.
This is one reason many math tutors look for alternative ways to provide support to students.
Thinkster Math Coach, Kate, shares her experiences as she looked into digital math tutoring options:
"I started my tutoring career with another company after leaving my school job. I quickly realized that tutoring at this other company wasn't going to work for me or my family's needs. I had to travel to students' homes, which made for some very long nights with all the extra driving time.  

I wanted a schedule that I had more control over, along with the opportunity to tutor from my own home.
Thinkster Math has fit into my family's life perfectly and has given me a space to connect with students of various ages all over the country in the one-on-one environment that I was looking for. Tutoring through the computer and iPad is a wonderful concept and works just effectively as face-to-face tutoring."
5.  Invest in a platform that gives you infinite potential
Opening a Kumon franchise can be challenging. It's not only the time and financial investment, but also the challenge of acquiring and keeping students.
If there is another Kumon center in town, there is a strong chance you will be in competition with each other. You may end up seeing the same demise as Blockbuster!
This is another area where digital math tutoring has its benefits. There are no limits when it comes to acquiring students, as there are no location or timing restrictions. You are able to easily reach students around the state and country!  
And being a digital tutor does not mean you're not able to effectively teach! One Thinkster Math parent shares, "It feels like Yvonne is with us every week in the room, but she is twelve hours away from us. This program has helped give my child the confidence to know that he can accomplish math."
The Thinkster Math platform is continuously evolving too. The ability to offer more subjects and student support show its endless possibilities for the future!
Opening a Kumon franchise may not be the best option for everyone, and options like Thinkster Math are available
When thinking about whether or not to open a Kumon franchise, it's important to consider not just the cost on you, but also what factors are important to parents when they search for tutoring programs.
Many parents are turning to convenient and flexible online tutoring programs – particularly ones that provide exceptional curriculum and tutoring.
Thinkster Math is one of the world's leading online math tutoring programs and has helped thousands of students around the world with its world-class curriculum and instructor services.
There are infinite opportunities – from becoming a coach, affiliate, or even a licensee to your own private tutoring or learning center students. Learn more about our math tutors or email us at sales@hellothinkster.com to find out how you can become a member of our exciting and fast-growing team!
Note:  Kumon®  is a registered trademark of Kumon North America, Inc. Thinkster Math is in no way affiliated to the same.