A private math tutor generally makes an average of $25,000 a year, which makes tutoring a very lucrative second income!
While $25,000 is a nice figure, what if you can actually make more money.
When I say more, I mean the potential to double this amount!
And of course, it's not just about making money. After all, you entered the teaching field because you have a passion for education! If you're looking for a math tutoring company to work for, you should look for one that is equally passionate about making a difference. There should be a focus on improving skills that make students incredible thinkers, creators, innovators, and future leaders!
Thinkster Math combines this passion for education and learning and offers you the ability to run your own business and earn up to $60,000 a year. It's a win-win!
In This Article
In this article, we are going to explain why Thinkster is the right choice for a professional tutor and beyond. We will explain the various opportunities and advantages of Thinkster, both as a tutor and as an affiliate.
We will start by explaining how simple and intuitive it is to work with Thinkster, along with their supportive community. We will then explain how this is a great business opportunity, both for offering your tutoring services or growing your online business.
Finally, we will dive deep about how Thinkster provides a student experience you can be proud of. Including how the lesson plans and student experience are unrivalled by other tutoring companies.
You want a tutoring association you can be proud to be a part of, and we will show you why you will find it with Thinkster.
Become an expert math tutor with access to incredible tools and a supportive community.
Are you a current private math tutor that works with a few students after school? What do you do to monitor their progress and create customized learning plans?
Perhaps you're taking the time to curate math worksheets and hunt for videos to help your students work through assignments and grow their math skills.
But what if you didn't have to do any of that?
Thinkster Math provides many different academic support tools and resources so that you don't have to scour the internet for material! Thinkster makes life as an online math tutor easy and intuitive!
You have complete access to our world-class curriculum and lessons, which includes many problem types that your students need to know — computational, analytical, logical reasoning, and critical thinking. Your students develop strong conceptual thinking skills that are important for educational, professional, and life success, and you can hand-pick the specific assignments you want to provide.
You truly can use the extensive resources at your disposal to build your program around your students' unique learning styles. You can use Thinkster's tools to become the best tutor you can be, and provide a level of education you are proud of.
There is also no need to hunt for additional resources for your students to supplement the work they are doing! Video tutorials are already matched to the digital assignments, and your students have a video library they can utilize too.
As a Thinkster private tutor, you become an incredible technologist. You will work smartly and efficiently to create effective and customized learning plans for each student by using Artificial Intelligence and our patent-pending Active Replay Technology. You can check out more on the types of tools available on this blog.
Also, you'll be part of a very supportive community of teachers!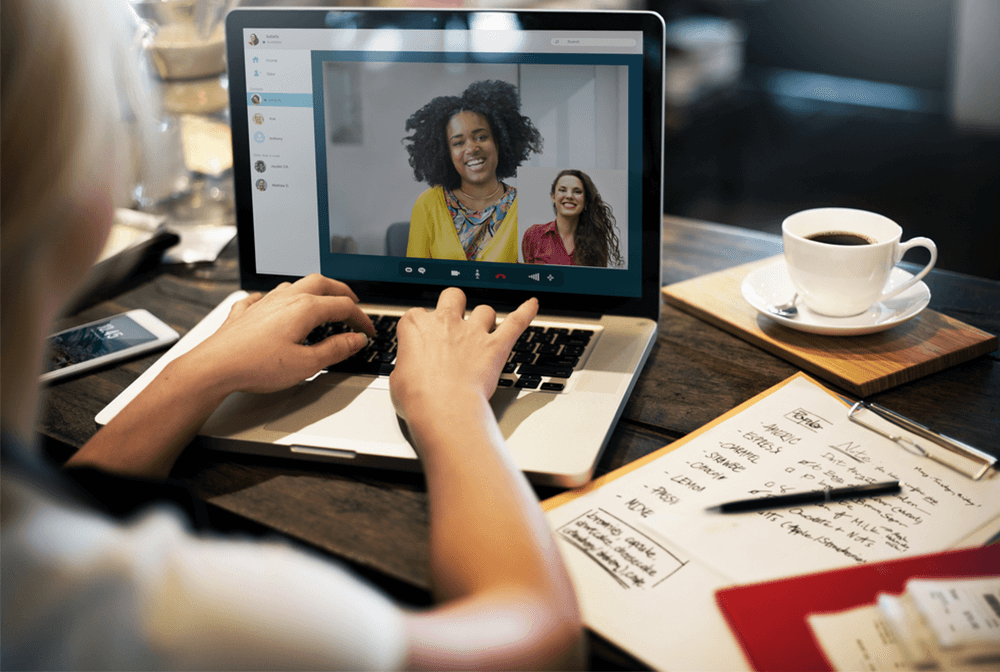 We have highly qualified, expert teachers that train and mentor you so that you become highly successful as a Thinkster tutor! So much of success is working with the right people, and Thinkster provides a network of like-minded educators to help you grow tutoring programs and introduce concepts the right way.
See your business explode!
Of course, teaching is a passion, but it also a career. You want an opportunity where you can see your finances grow, and we understand that. So at Thinkster, we really give you the opportunity to take control and see reward for the effort that you put in.
You are going to find that your class size explodes quickly as our advisors match students to you!
One of our Thinkster tutors, Yvonne Morris, shares —
I TUTOR FULL-TIME AND CLOSE TO THIRTY HOURS A WEEK. SOME DAYS I MAY SEE 25 STUDENTS! IT TOOK ONLY A FEW MONTHS FOR ME TO GROW MY CLASS TO A SIZE WHERE I WAS ABLE TO MAKE A SUBSTANTIAL AMOUNT OF MONEY, AND STILL WORK EFFICIENTLY AND SMARTLY.
We have full-time and part-time tutors on our team. It's easy for you to grow your class size if you're looking to become a full-time tutor like Yvonne!
Another bonus is that there's no need for you to spend your own money on marketing material — flyers or business cards — like you might be doing now. Instead, our advisors match students directly to you based on your experience, availability, and performance.
If you have students that you currently privately tutor, you can bring them on to Thinkster and tutor them through our platform too! We offer a referral and affiliate program that your students can take advantage of.
You can still be part of our community even if you decide not to be a math tutor with Thinkster! Our affiliate program is a great way to help spread our passion for learning and education. You can refer your readers to Thinkster and make a profit!
Check out this blog post to learn more about our affiliate program, how we can help grow your blog audience, and how you can earn money!
Join a math tutoring company passionate about learning experiences and improvements.
Thinkster Math is a growing and global company that's on a mission to provide incredible learning experiences to all students.
One of our big focuses is on developing strong conceptual thinking skills so that our students learn how to think.
Possessing strong thinking skills and learning to think creatively and non-linearly leads to creation and innovation.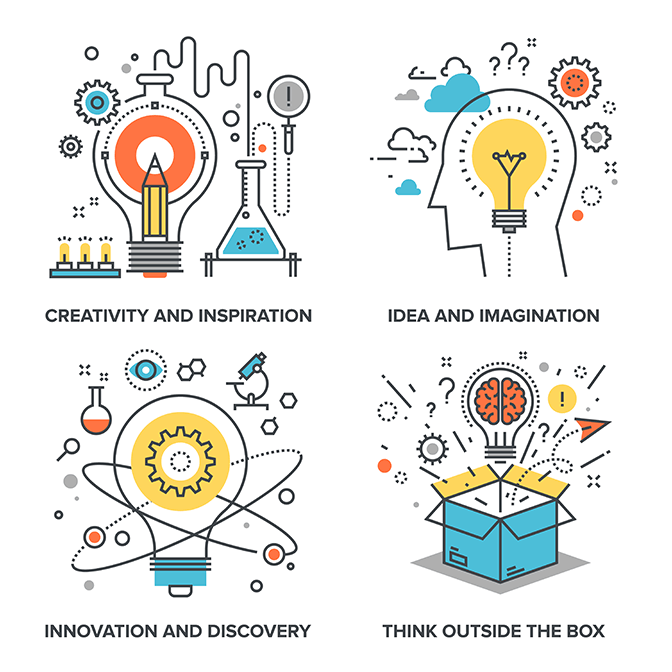 We want our students equipped to become the next leaders and inventors of the world, so we focus on building skills that help them become incredibly successful in life. This isn't just limited to math concepts, we give students the tools they need to succeed beyond that. By learning how to learn and how to organize themselves for success, students can take so much more from Thinkster than just math lessons.
As a math tutor with us, you have our curriculum at your fingertips to help your students develop their critical thinking skills. Our digital math worksheets include many real-world examples. Not only do our students learn how to unpack and solve problems, but they can see the correlation to the real-world and the importance of math in everyday life!
You also help your students build a variety of other skills. Your students learn different organizational skills — like how to organize their mind to work productively and learn effectively.
Communication skills are also developed as your students correspond with you during their tutoring sessions and through digital messages. We also encourage our tutors, students, and team to always act with complete compassion and kindness, and this is a skill that you can help nurture in your students too!
The combined development of these different skills can help your students get into an Ivy League school or become highly successful.
Take Control of Your Own Career!
Now that we have explained the many benefits of growing your tutoring career through Thinkster, you may have noticed that there is one common theme – the opportunity to have control and autonomy!
Thinkster gives you the tools you need for success, but it is ultimately up to you to grow your career how you see fit. By utilizing our proven teaching resources, and connecting with an amazing group of tutors and advisors, you can become a math tutor who becomes successful on your own terms.
Of course, success as a math tutor means catering to your students' individual needs, and Thinkster gives you all the tools for that as well. You can cater to different learning styles by taking advantage of our comprehensive tools and learning resources.
So, if there is one thing that you take from this article, we hope it is the true level of control and autonomy you can have over growing your career. We hope you see how you truly do get out of this what you put in. And all the while, you are delivering a program and method that has proven to be successful time and time again.
You can be proud of your work with Thinkster.
Conclusion
As a teacher, you may be looking for ways to make additional money during the year. Becoming a math tutor is a great way to combine your expertise and passion for education to make more money!
There are many different types of opportunities available at Thinkster. As a Thinkster Math tutor and as an affiliate automatically added into our affiliate program, you have the ability to make up to $60,000 a year with us!
You can take full advantage of our resources and truly grow your career the right way. You can be confident that you have the tools to deliver your lessons the right way, and help students to gain the confidence and skills to take their success beyond just mathematics.
We're really excited to work with you to spread impactful learning experiences to students around the world. You can learn about our mission, philosophy, and culture.
While you are at it, be sure to also check out more on how you're going to become a rockstar math tutor with Thinkster!