Glowing Media Reviews, Press Releases, and Student Case Studies
We've got the thumbs up from parenting councils, business and parenting media, AI & Tech publications, curriculum authorities, and more!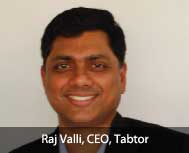 May 5, 2013
The education systems around the world are stuck in the 19th century - till today.
Read Full Story

April 5, 2013
If the U.S. is to move the needle in engineering and science, education needs to be reinvented for the 21st century. Tabtor wants to help students brush up on much-needed math skills.
Read Full Story