As an Academic Advisor with Thinkster Math, I consider myself lucky to have spoken with thousands of parents around the world over the last four years. 
Before diving into a discussion about our awesome, elite math tutors…
Before talking about our customized and data-driven study plans that accelerate learning improvements…
I first ask all parents one question — 
Why are you searching for a math tutoring program? 
What's amazing is that often the reason parents look for a math tutoring program is the exact reason other parents choose and love Thinkster! 
I've worked with some of our current families to share more with you on their reasons for choosing Thinkster Math for their children. Here are the top ten reasons: 
1. "We're super busy and online math tutoring is great for my daughter!"
"Wonderful! Great program..the best part you're not driving around for a class. Teacher is excellent they listen and really work with parent and student to achieve great results." – Barbara P., Thinkster Parent

You're busy.
Your child is busy.
Between your work schedule and your child's activities and homework, it can be a lot to work in math tutoring too.
This is especially true if you're looking to hire a private math tutor and they only have specific hours or days that they can make arrangements for tutoring.
Or, if you're looking to go to a math center, there are set times and days they are open. 
This is one of the big reasons why parents are so excited for Thinkster  —
It's so convenient!
Your child works with one elite math tutor, who works with you to pick a day and time for tutoring.
Prefer evenings? After school? Weekends? 
You get to choose! 
Plus, not having to leave your home is a massive bonus! 
I've heard from some parents that it might take 30-45 minutes to drive to the nearest math learning center. Add this to the amount of time your child is at the learning center… and there goes at least two hours of your day! 
With Thinkster, instead of spending time traveling or reorganizing your schedule, your child joins a one-on-one, private tutoring session from the comfort of home. 
Your child also gets access to their learning assignments every day and the work can be completed at any time! 
The Thinkster Math tutor reviews and sends feedback on work daily because assignments are digital. There's no need to drop-off, mail, scan, email, or send a carrier pigeon with the assignments for someone to grade! 
Your child completes assignments easily and independently. Not only does this free up your schedule (yay!), but it guarantees that your Thinkster tutor is involved in your child's learning plan every single day of the week.
2."To get my son help because he struggles in math." 
"This has been a great program for my son. He has gone from a D to a B and he is still improving. He is much more willing to do problems on the iPad than on paper, and the live coaching has helped him in the areas where he is struggling. I highly recommend Thinkster Math!" –
Chad D, Thinkster Parent (Mesa, AZ) 
Your child's school teacher may move through concepts quickly. This can cause your child to struggle to keep up with the pace of learning in the classroom! 
If your child shows they are struggling with math or falling behind, then they likely need extra support and help.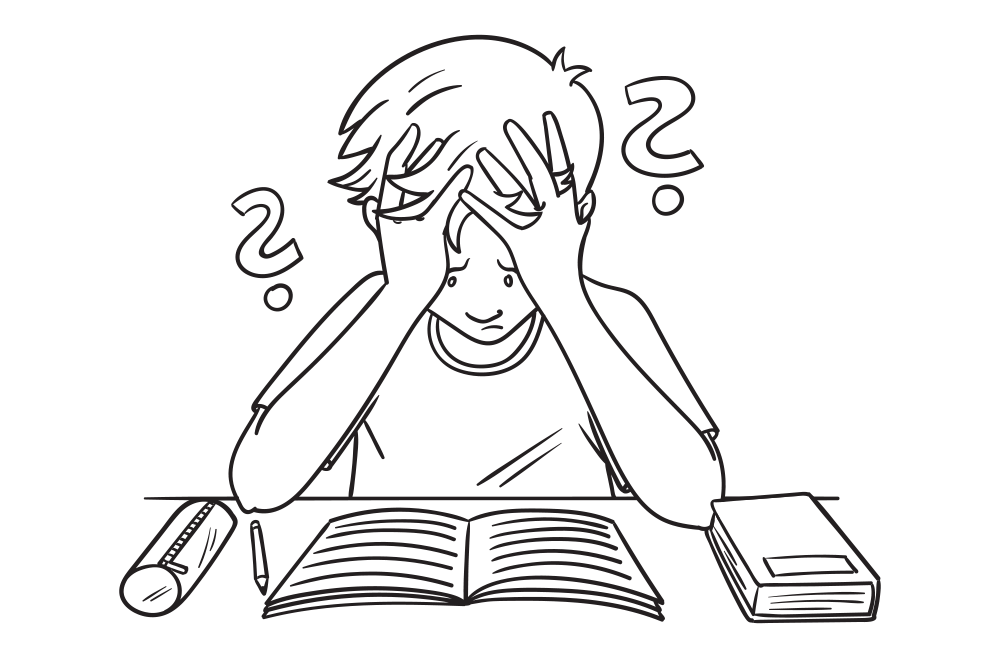 Maybe you've tried other programs, but they aren't providing your child with much one-on-one attention.
Or maybe you've tried working with your child… but it didn't go well.
Did they snip that you aren't using methods that their teacher taught at school? Yeah, we've heard from some parents that kids get a little sassy or frustrated because the strategies they are learning are very different from how you learned to solve problems. (Don't worry — snips, sass, and frustration are common and other parents deal with it too!)
What Thinkster families love is our ability to give your child one-on-one attention AND teach strategies just how your child learns them in school. 
Your child's Thinkster tutor shapes and customizes a learning plan based on Skills Assessments and assignment performance. If your child needs to take a step back and work on foundational skills, the tutor will absolutely target those areas.
The tutor also works with your child during interactive tutoring sessions. This gives your child the math help they need to understand the concepts and strategies they learn in the classroom!  
3. "To help boost my daughter's confidence in math class."
"Thinkster has been so amazing. The focus is on math but our son has improved in all subjects because he has gained so much confidence from figuring out how to study properly. It's also so convenient to do the worksheets on an iPad at home and to do the tutoring sessions on our own time rather than the store hours of a tutoring place like Kumon." – Michelle K, Thinkster Parent (Seattle, WA)
I've heard from many parents that they want to help make their child more confident in the classroom. 
It could be that your child is doing fine in math class, but math enrichment could help make them more vocal in the classroom. That little bit of confidence can boost their participation! 
Or maybe your child is struggling in math. Do they feel uncomfortable going to their teacher or too embarrassed to ask for help in front of their peers? 
No matter the reason, a boost of confidence in the classroom has an incredible impact on improving performance! 
Your child's Thinkster Math tutor works on instilling confidence. They give the reassurance that it's okay to ask for assistance when needed and they help your child understand a variety of math concepts and topics. 
Your child then takes what they learn from their math tutor and brings that right to the classroom.
So get ready to see a boost of confidence in your child — whether it's with daily math activities, homework, classroom participation, or even test-taking! (See #8 for more on how our tutors help with tests!)
4. "So that my son, who is gifted, stays challenged and motivated to learn new concepts."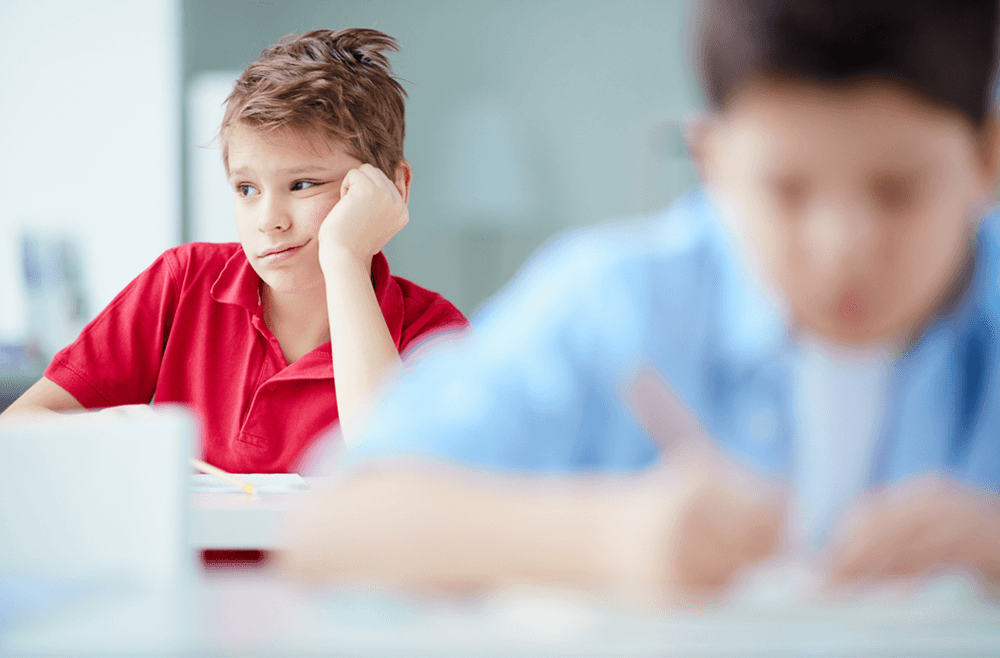 Is your child gifted or advanced and do they find math class to be… boring? 
This is usually the case when the work feels easy and math problems don't require a little challenge to solve them. Many gifted and talented students thrive off work that is a little more advanced! This is because it encourages them to expand their thinking or consider concepts with a different lens and problem-solving approach. 
If this is the case, you might look for a math program that focuses on different types of skills to provide your child with more enrichment and advancement. 
Does Thinkster only help kids that are struggling in math?
Nope!
So, can Thinkster Math help advanced learners? 
Absolutely! 
That's the beauty of the program! Thinkster tutors help students with many different goals and skill levels because of the customization. 
The learning plan is personalized and tailored just for your child. Your child's tutor constantly adjusts the learning plan based on your child's performance and your goals. 
If your child is eager to expand their knowledge and work on advanced skills, the learning plan can reflect and support this. Your child can benefit from our program, even if they get 100% in math class. (Check out why your A-student needs a math tutor here!) 
5. "My daughter says she hates math and I want to change that attitude!"
We don't like to hear kids say they "hate" something. 
Especially when it's associated with learning! 
If your child says that they hate math, there's usually an underlying reason they have such a strong dislike for it. 
Maybe they're bored in the classroom. If they find what's being taught in school too easy, then they're going to lose their interest fast. 
Or, maybe they're struggling to understand what's being taught. This leads to massive frustration, which then could cause them to "hate" math. 
One way to knock out the hate is to make learning math fun. 
Show your child that math is not some laborious chore. It's not about spending 30 minutes reviewing flashcards or working through endless sheets of multiplication drills. 
It's about engaging your child at their skill level! 
When your child starts seeing success and that they can solve different types of problems, they begin feeling more confident in their own abilities. 
Then, the "I hate math," turns into, "Math isn't so bad…" which turns into, "I like math!" 
Your child's Thinkster Math tutor ensures that the learning plan targets the exact reasons why your child is frustrated in math class. The level of work and topics are adjusted to support your child.
Thinkster is also a digital program, which naturally makes it fun! There are sound effects and visuals to keep kids engaged. 
Your child also earns points on their assignments. With the points, they can try and climb higher on a Leaderboard – which shows the standing of other Thinkster kids. The points are also represented by virtual medals and can be turned into a monthly e-gift card. 
Kids love this because they get rewarded for their hard work… and you and the tutor love to see them earn their gift card too! It's proof that they are working hard and motivated to learn.
It's a win-win all around and makes learning more fun! 
6. "My son's school doesn't provide resources that allow him to nurture his skills."
I've heard from parents that their child doesn't get any math homework. 
Wait. What?
Usually, it's elementary school-aged kids, but I can't remember a time when I didn't have homework when I was growing up! 
Sure, when I was in elementary school, the homework assignments were usually short and had just a few problems…
But that was exactly the point! 
I solved a few questions to supplement that day's math lesson. It was to make sure that I could take what I learned in the classroom and answer questions independently.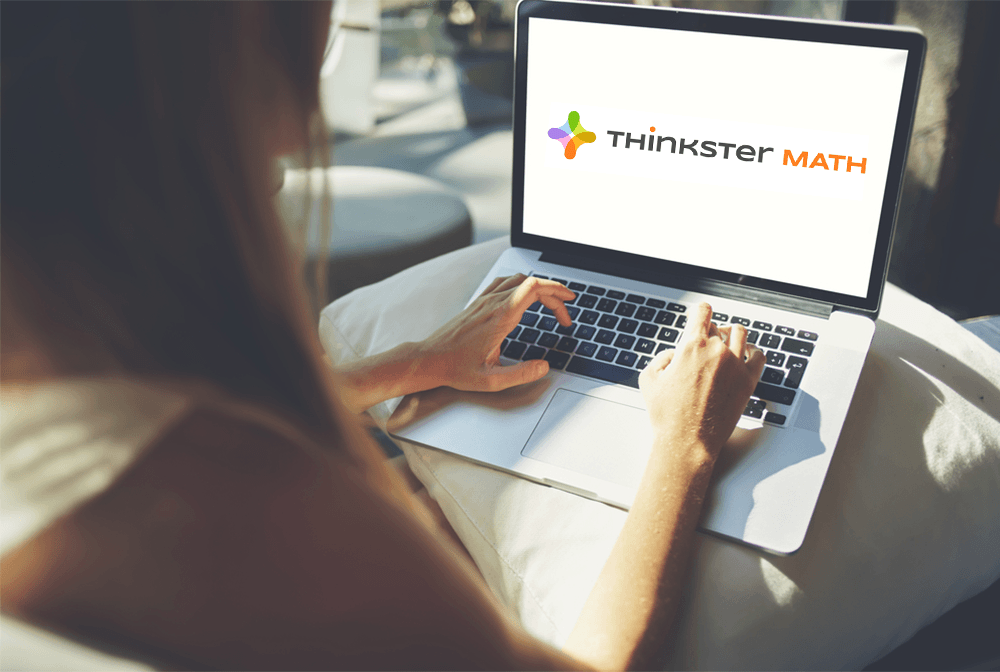 Maybe you're looking for a math learning program to give your child more practice, supplement what they learn, and nurture different skills. 
This helps your child grow as a learner and expand their thinking outside of the classroom! 
So if the school rigor just isn't quite cutting it, come to Thinkster! 
What's great is that it's not at all demanding on your child's schedule. Learning is completely at your child's level and pace! We recommend completing 8-10 assignments per week, which means that your child should look to spend 15-20 minutes a day on their independent work. 
That's it! 
20 minutes a day! 
And if your child needs to skip a day because of another activity or homework, that's okay! The work is always there and ready when they jump back into Thinkster the next day. 
You're also going to love the reports and transparency that you get. 
Maybe you're not sure what your child is learning in school… but on Thinkster, you can always see what they are learning! You can review assignments, see progress on our Parent App, and speak with the tutor to discuss and collaborate on the learning plan. 
7. "My daughter really needs math tutoring to get help with word problems!"
"I have 4 kids using Thinkster for the last 3 months – All of my kids are progressing really well. I like the curriculum, I find that there is plenty of practice and analytical thinking with word problems, not just rote memorization." – Natalia W., Thinkster Parent (

Mequon, WI)
Broccoli… chores… word problems… 
If you ask your child to name three things that they don't like, "word problems" will likely be on the list. 
Many kids get frustrated when asked to solve word problems. 
They're thrown off by all the words and distractors. 
They're confused trying to figure out which strategies to use. 
And they get really flustered if there's a time limit to solve problems! 
This is another reason parents choose Thinkster. They want a math learning program that helps with analytical and critical thinking problems. 
Our curriculum is relevant to what kids are learning in school because we're aligned to Common Core and other state standards. 
So no matter what your child needs help with –  like pesky word problems – Thinkster has you covered! 
We've also heard from some parents that they are concerned that other math learning programs typically don't include critical thinking problems. Math learning programs, like Kumon, usually focus on fact fluency and computational questions.
Which… is a good starting point, but it's not quite enough. Computational problems show that your child is able to work with expressions and operations. 
Word problems are important, though, because they prepare your child's mind for life problems that require greater problem-solving skills. 
Our goal at Thinkster is to teach children that math is a language. Math isn't scary, and there's no reason to fear math word problems! It's about learning to deconstruct problems using different techniques and learning to think flexibly. 
Take this problem for example: 
Tom has 10 chocolates. He gives 2 pieces to each of his 3 friends. How many pieces of chocolate does Tom have left for himself? 
There are multiple ways that a student could solve this problem: 
10 chocolates – 2 to friend A = 8 chocolates – 2 to friend B = 6 chocolates – 2 to friend C = 4 chocolates left for Tom 
2 chocolates friend A + 2 chocolates friend B + 2 chocolates friend C = 6 chocolates
So 10 – 6 = 4 chocolates left for Tom 
3 friends x 2 chocolates each = 6 chocolates
So 10 – 6 = 4 chocolates left for Tom 
For students, learning that there are different ways to solve problems like this is incredibly powerful! It helps strengthen math fluency and cognitive abilities to answer math problems. 
So, If your child's current math program isn't providing practice to a variety of skills for academic and future success, start exploring your options! 
8. "My son has state tests this year and I want him to be in the top 10%."
"Our assigned tutor gets back to us in a very short time. She assigns topics based on school tests, PARCC tests, which has helped my kids a lot. I highly recommend Thinkster." – Divya I., Thinkster Parent
Kids hate tests.
Okay, maybe that's quite a generalization to make. Maybe there's a teeny tiny percentage of kids that enjoy tests.
But really, most kids hate tests! 
It could be because they have test-taking anxiety or because they aren't sure how to efficiently prepare.
It's important to start helping your child learn test-taking techniques at a young age. When they learn strategies for success, it helps them prepare for future academic and standardized tests (like the SAT and ACT), where good scores help them get into an Ivy League school. 
I've heard from parents that one of the reasons they look for a math program is to help ease their child's nerves on test day. After all, better prep and understanding of strategies can lead to more confidence!
Some parents have also shared that their child does well on tests, but they want them to perform in the top tier or percentage.
Your child's Thinkster Math tutor designs custom assignment sequences to help your child prepare for school and state tests. Your child gets practice with a variety of problem types that they will see on the test — like analytical and critical thinking problems! 
We also have math workbooks with sample tests available to help your child prepare too. 
9. "My daughter needs math tutoring and a person that works with her through concepts. I love that Thinkster has live help!"
"The entire program has been wonderful. Amy, our tutor, is wonderful with Molly. She is patient and very experienced. She spends time with Molly and her math skills have improved exponentially. I have recommended this program over and over to friends and family." – Karen J., Thinkster Parent (

Florence

, MS)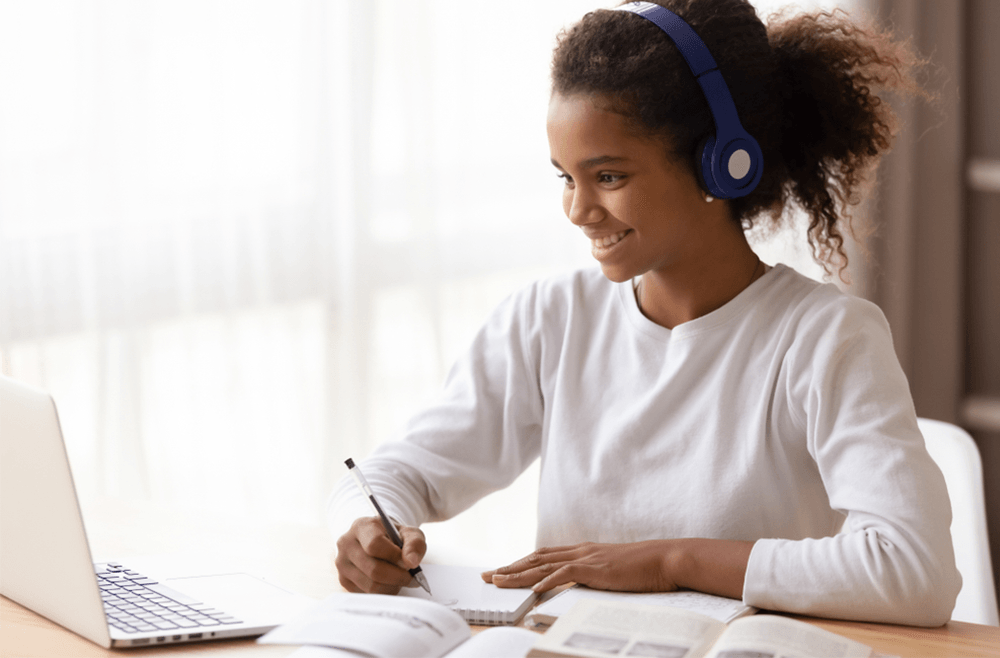 If you're searching for a math tutor or math program, then you're likely looking for a resource where your child gets help when they need help! 
You probably want a program where your child gets to interact with an actual certified teacher. This way, your child has someone that works with them through different problem-solving strategies and helps with specific questions.
One of the things that parents really love (and they do love a lot!) about Thinkster is our tutors! 
Your child is paired with one dedicated and elite online math tutor.
It's one person that monitors your child's performance every day. 
One person that sends daily corrections and feedback on your child's work. 
One person that answers your child's questions. 
One person that conducts interactive, private tutoring sessions with your child.
One person… well, you get the idea! 
This one Thinkster Math tutor develops a rapport and relationship with your child and holds them accountable for their work. 
They motivate your child to perform their best and ensure that the learning plan best suits your child's individual needs and goals. 
This high level of personalization is one of the things that leads to big progress improvements! 
Read more about what makes our math tutors absolute rockstars. 
10. "I've looked around at other math tutoring programs and the price is better!"
To be clear here, parents aren't coming to us and saying, "Oh, you're super cheap! I choose you!"
That's not at all what's meant by price or cost! 
Sure, when you look at our cost, it is competitive and lower in cost compared to some math programs. (That's because you shouldn't have to be a millionaire to afford a math tutor!)
But it's the value of what you and your child get that makes Thinkster Math really awesome! 
Your child works with one math tutor, who is involved in the learning plan every single day! 
There's no need for you to grade assignments or sit and explain topics — we have video tutorials for that!
Your child has unlimited access to assignments and there are other cool features too (like our video library and gift card rewards).
Plus, of course, the tutoring sessions are live, private, one-on-one, interactive, actual TEACHING sessions! 
This isn't something that every learning program typically offers!
There's a high amount of individual attention and personalization with Thinkster. This makes the value incredibly high! 
So what parents really mean when they join for the price is that: "I get a lot more than what I was getting with other programs!" 
Conclusion
There are many different reasons that parents choose Thinkster for math tutoring. These ten are some popular ones, but there are more reasons too! 
No matter what your goal is…
No matter what skill level your child is… 
No matter what prior math learning program experience your child has…
Our Thinkster Math tutors are excited and ready to help! 
You can chat with a Thinkster Math advisor to learn more about our high personalization based on your goals and child's learning needs. Go on and schedule a 15-minute call with us! 
If you're ready to get started, you can also begin a free 7-day trial and get matched to an awesome Thinkster math tutor today!