01
Your Child Starts by Taking a Skills Assessment
Imagine being able to understand what your child needs to succeed, be it compete in the math Olympiad or get help with school work. This is what we do, by quickly creating a baseline. We start with a simple Skills Assessment of your child to identify their strengths and weaknesses.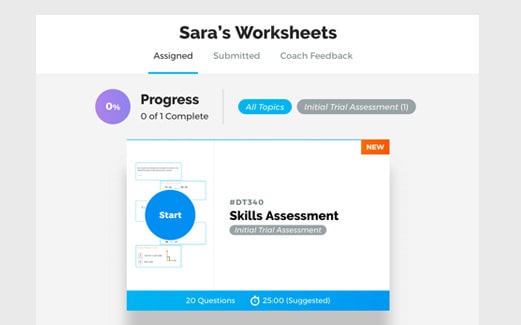 This allows you to identify your child's strengths and weaknesses and gives you an idea of how well your child is likely performing at his/her peer group level.
02
Get a Detailed Diagnostic Report
As soon as your child completes the Skills Assessment Test, you will, within a few hours, get a detailed diagnostic report.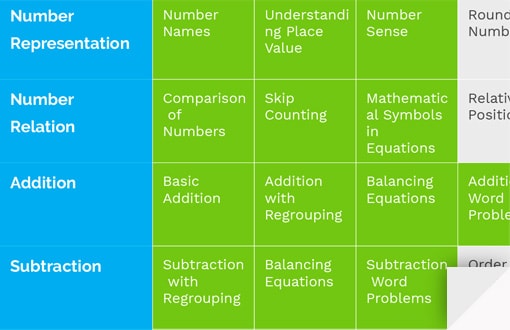 This is a descriptive report that allows you to get insights and understand connections to real-world problems. It identifies each area your child is proficient in and those areas where your child will need additional help. You no longer need to be in the dark, and will have a great starting point to have a specific and actionable roadmap to make your child a math champion.
03
The Diagnostic Report Will Give You Insights & Understand Connections to Real World Problems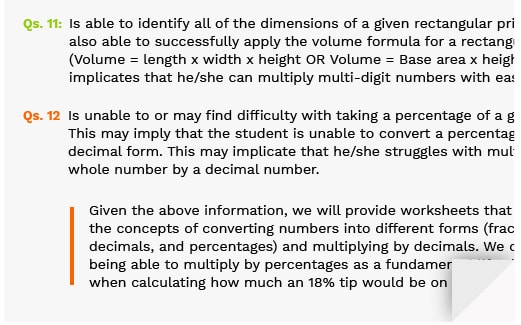 Understand which topics and concepts your child needs help with. We tell you real world connections to each area that your child is strong in and those areas that they need to develop skills in.
04
Attend A Session Or Call With An Academic Advisor To Learn About Best Practices For Success
During a call or webinar, an Academic Advisor will answer questions and share the many benefits your child gets as a Thinkster! You will also complete a student learning goals questionnaire. This helps our advisors match your child to a dedicated math tutor.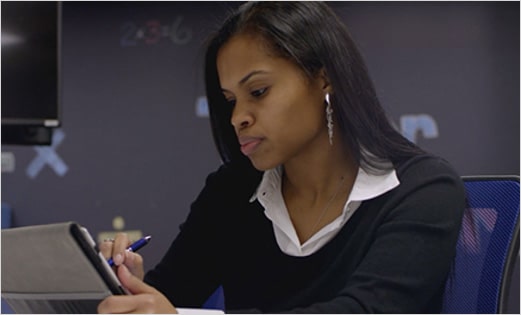 05
Meet With Your Elite Math Tutor
We'll match your child with an elite match tutor, who is dedicated to your child's success. The tutor is your partner in your child's academic progress and is responsible for picking the right math worksheets, grading worksheets daily, and offering 1:1 private tutoring sessions each week.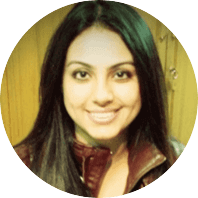 Neha Katyal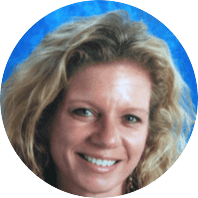 Jackie Borsum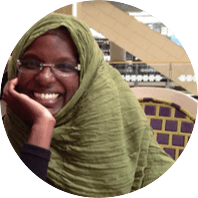 Caroline Mukisa
You dedicated coach will -
help your child with any anxiety and face any fear of math your child may be having.
help your child Focus on specific goals - identifying and making sure that your child's specific goals continue to remain the focus every day.
make your child accountable - to ensure that they are following up with your child on a regular basis to confirm that your child is getting their work done.
06
Get a Personalized Study Plan from Your Dedicated Tutor
Your child will continue to work on any areas that are not yet mastered. You get an opportunity to discuss any questions you may have regarding the assignments with your dedicated tutor!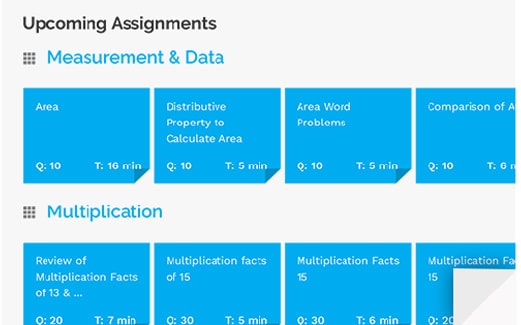 Your child will continue to work on any areas that were not mastered. You get an opportunity to discuss any questions you may have regarding the assignments based on this test with your dedicated tutor!
07
You Get Unlimited Hyper-Personalized And Custom Curated Math Worksheets Tailored To Your Child's Learning Needs By Your Dedicated Tutor
Every math worksheet is specifically crafted and curated for your child. We expect your child to complete about 10 worksheets each week. Our goal is not only to accelerate your child's learning, but to also provide a solid foundation for achieving mastery in math.
You also get to request custom worksheets to help with school work or other specialized test prep. A separate playlist is created for you to follow-up on these as well.
Choose a Grade Below to View Sample Questions
Acceleration of knowledge starts the very first day you enroll. Your tutor assigns worksheets that are tailored to the specific concept areas that your child needs to improve on.
This ensures that your child will not get worksheets that are too easy or too difficult. They work on topic areas that are both appealing and motivating so that they continue to work on areas that they can demonstrably show improvement.
This really motivates your child as they can measurably see that they are consistently improving, covering new ground, and making progress - enabling them to become engaged and confident learners.
The added impact is that you can accelerate your child's learning without the hassle of downloading assignments from websites and doing the tedious and laborious work yourself.